The Gilded Spruce has an impressive collection of Santa's!  Most of them are hand-crafted with exquisite details.  The love and care that was put into these Santas is perfect for your home.
Your imagination ignites when you see them in person!  Their arms are full of classic gifts and his coat is made in a variety of real fur!
There is a Santa to match every personality!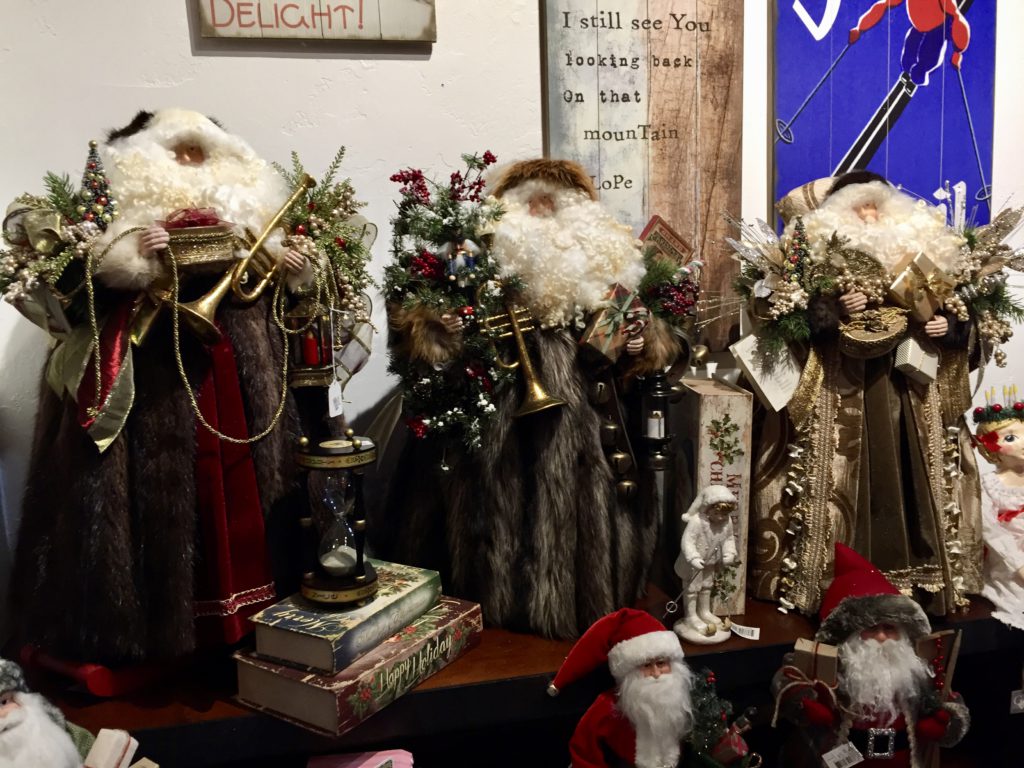 Our Santas come and go!
However, we can find one that fits your personality! Some like the traditional red suit, big belly, large beard and others love the wintery, nordic, jolly Santa!  Can you resist this face?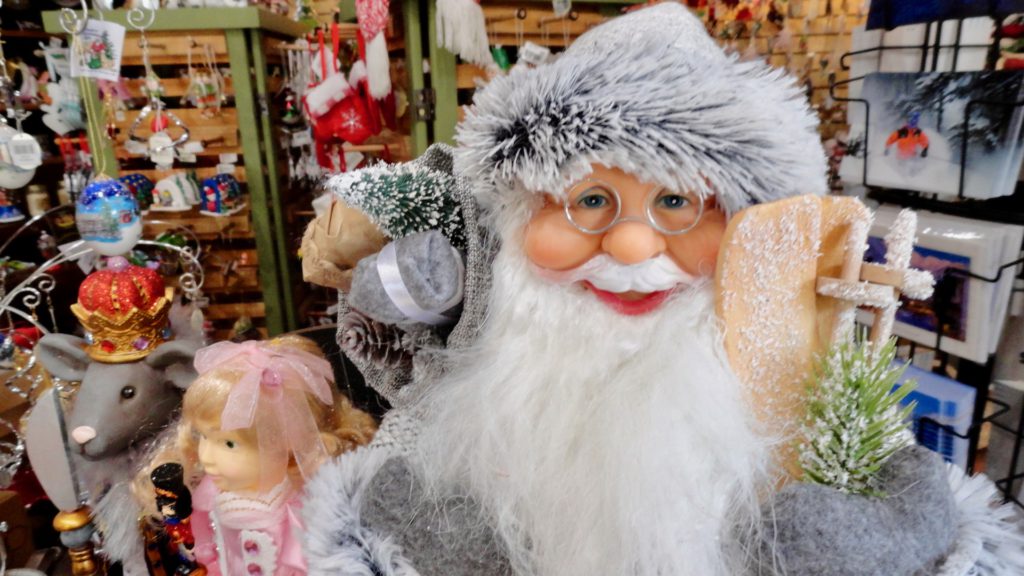 Santa's with personality
Our selection of Santa's is carefully chosen.  We choose a variety of Santa's to provide options to all of our incredible customers!
We also like to work with different artists so we can find this unique collection of Santas you can only find at the Gilded Spruce.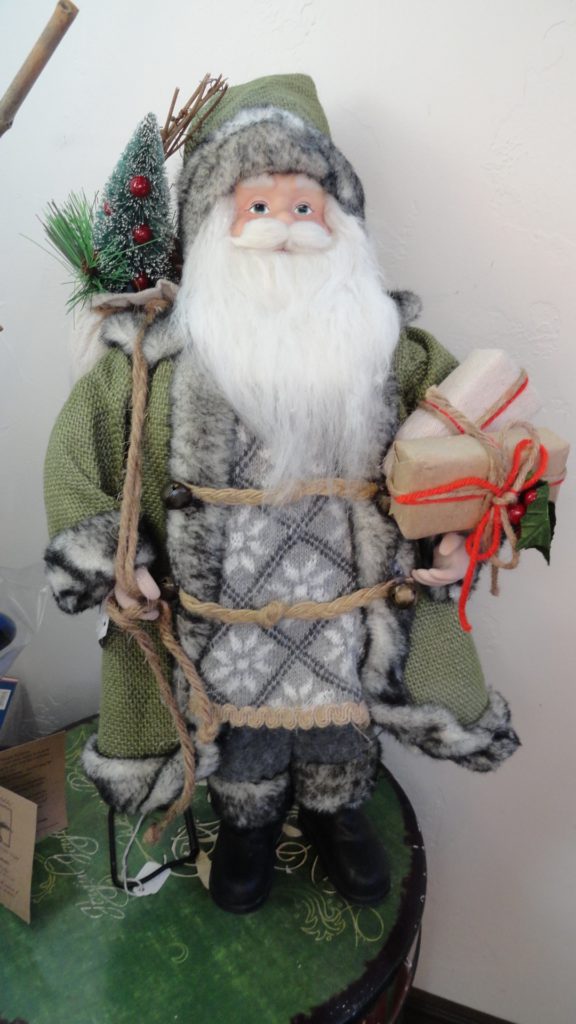 The Face of the Santa!
Faces are the number one thing that people look at when choosing the right Santa.  It's also something we take seriously when we choose our Santas!
These characters surround the whole store and make everything bright and fun!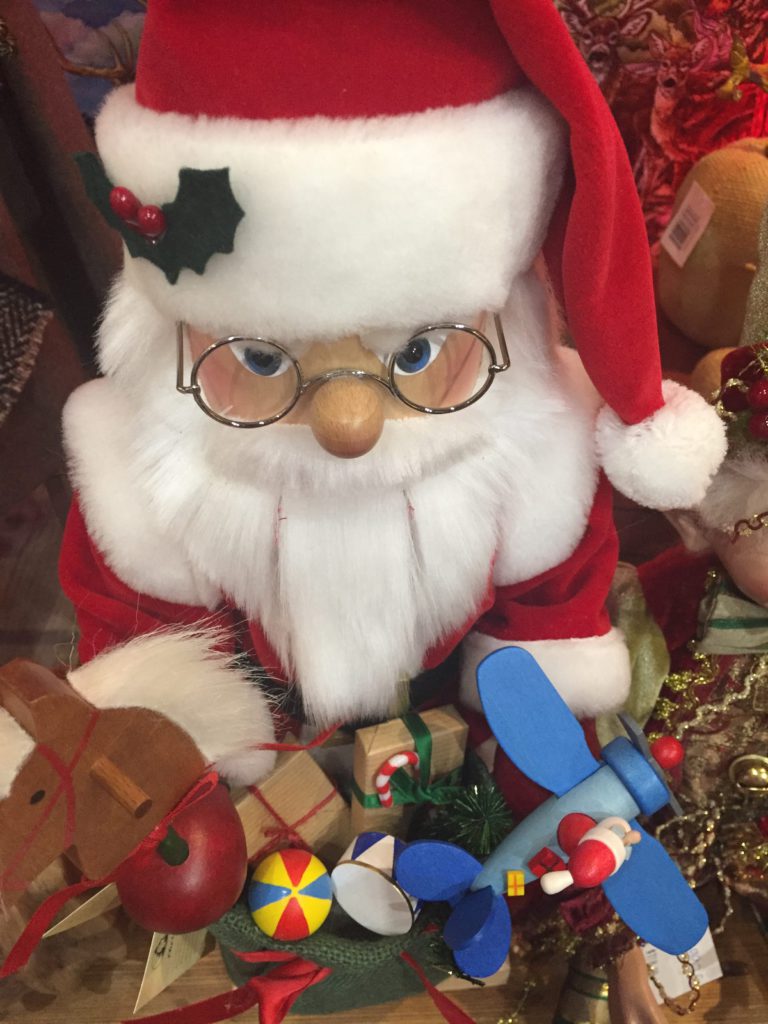 Hand-crafted, Hand-painted, One-of-a-kind Santas!
We have plenty of Santas available so you can find the ones you love crafted in many ways!  These are selections from Russia and they are one-of-a-kind!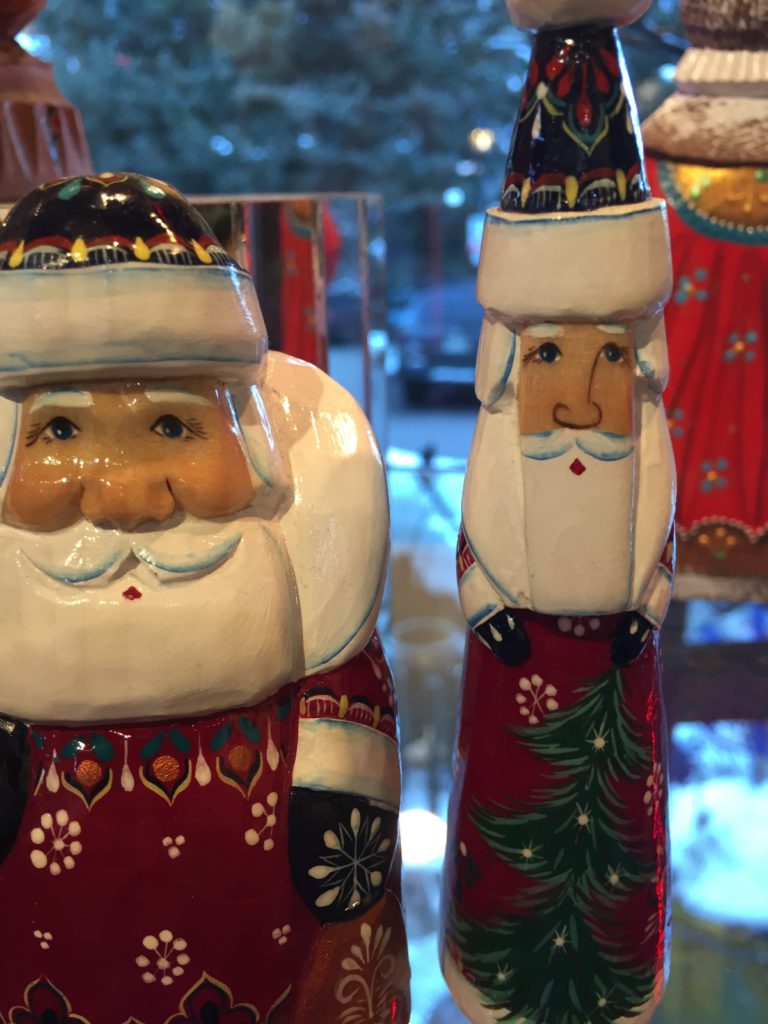 Classic Santas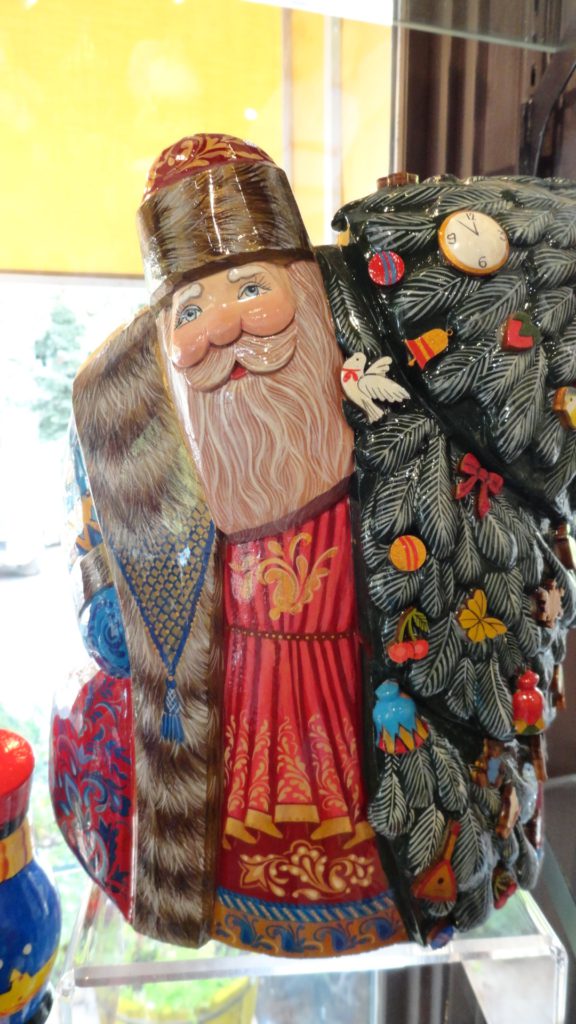 The King
He could be Santa or he could be a King, it's your choice!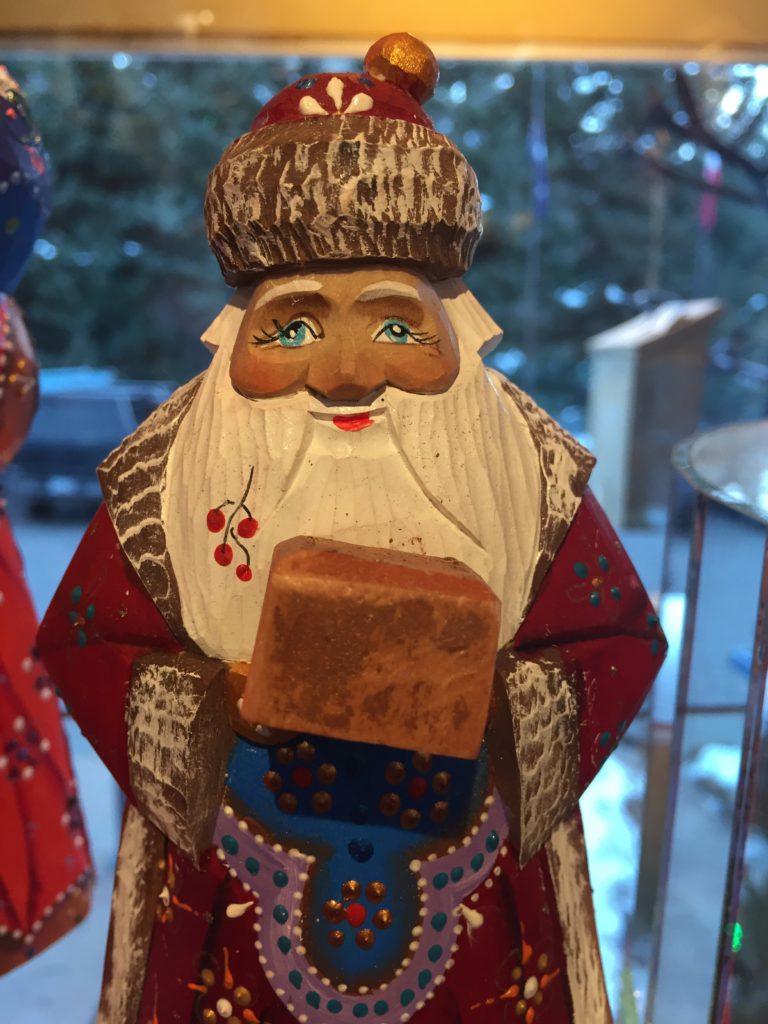 Skiing Santa's
We have plenty of Santas that have ski's.  It makes sense since we love skiing and live in Vail the largest ski area in North America.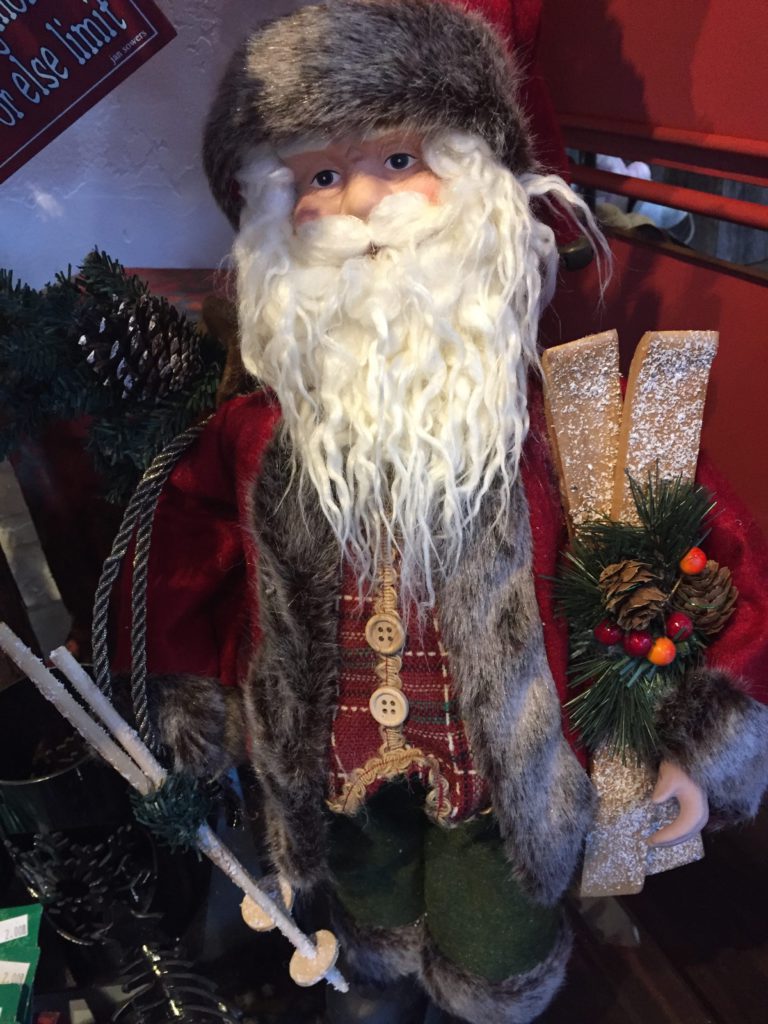 Hand-crafted Santa
This particular Santa is hand made is a perfect addition to anyone home for the holidays.  He can also be left out throughout the winter!  Can you see him on the fireplace?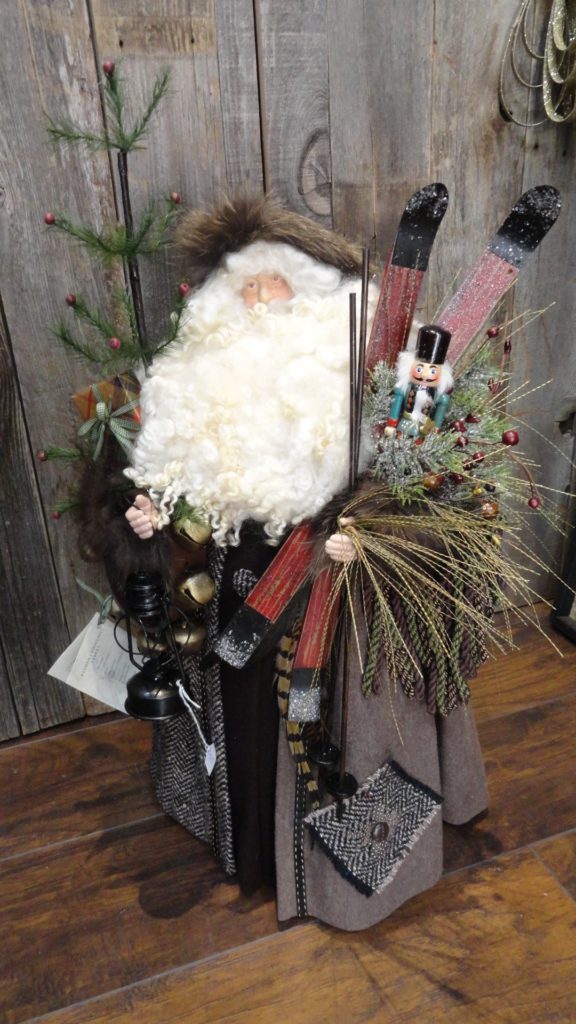 Santa takes flight!
This is our signature piece that hangs above the decorations in our store!  It takes a long while to look at everything on this piece of art.  Santa is watching over all of us!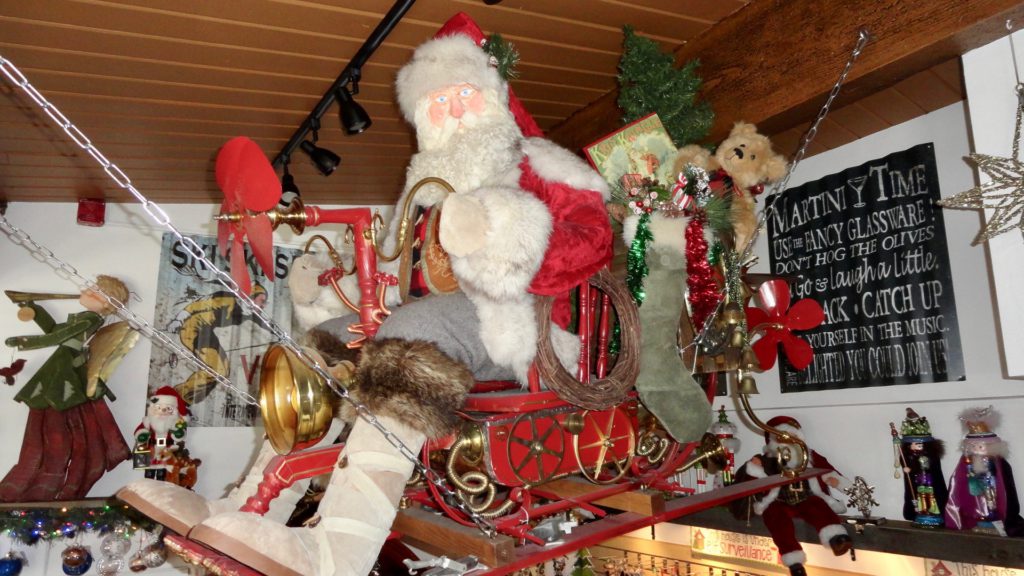 How can we help you find something?
What you see in this post is on the shelves!  If you see something call us immediately so we can ship it to you.  
If you are looking for something in particular, call us we have resources to help you find what you are looking for in holiday decorations!
We have decorations and ornaments plus some random gifts like socks, readers, jewelry, cards and chimes. Stop in anytime to see what we have! open 7 days a week, but not Christmas!
Merry Christmas!