The Gilded Spruce- Holiday Collection
Welcome to the new arrivals blog. The holidays are our Super Bowl! We love everything about it! The colors, lights, decorations, gifts, holiday cheer, music, Santas, cookies, and all over joy! We have the happiest customers and rarely does an unhappy person walk into our store! Happy Holidays!
Build your holiday collection starting with the Candy Store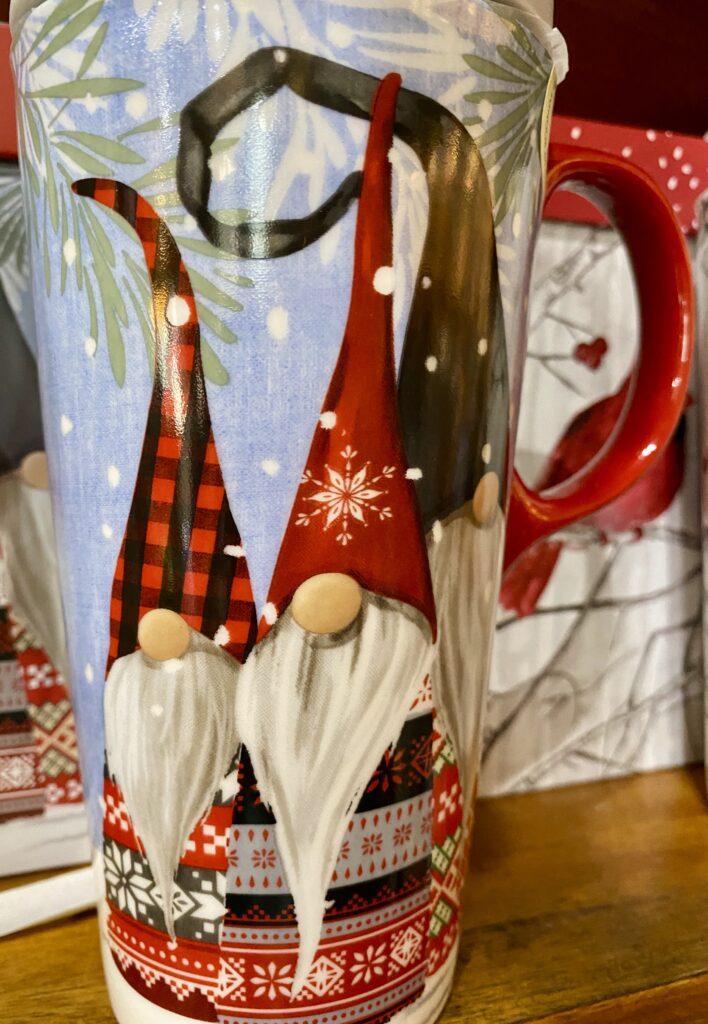 Santa gnomes adorable Coffee mug providing warm cheer all day. Does come with a lid to keep your coffee, cocoa, or gluhwein warm.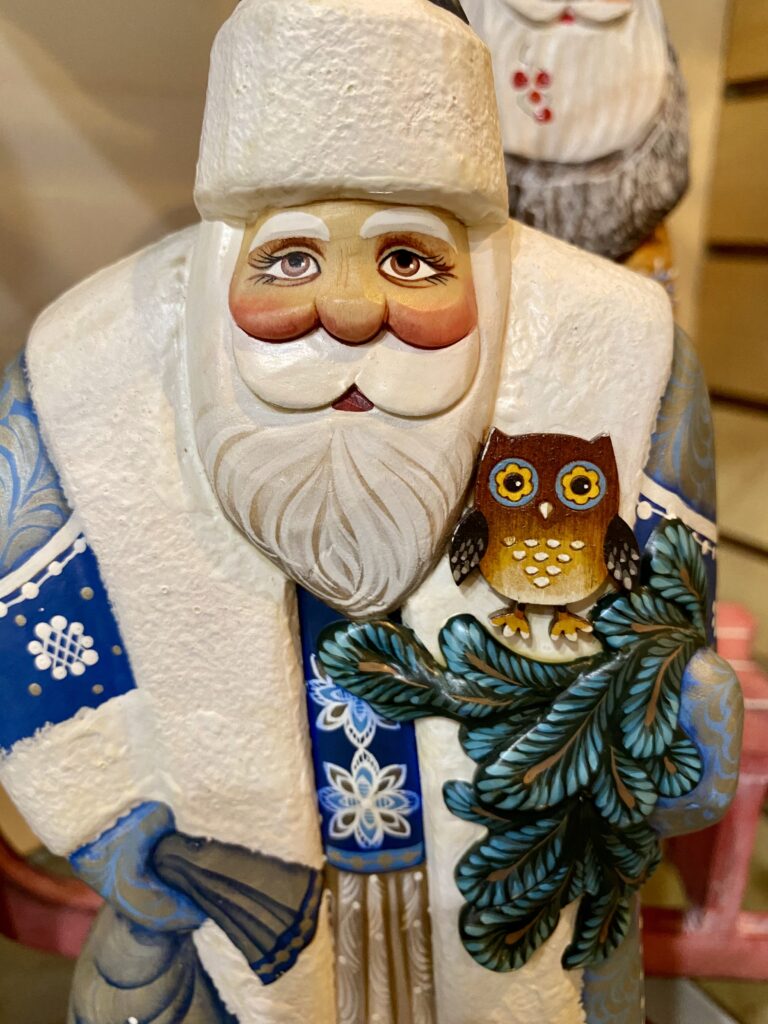 Handcrafted & hand-painted, one of a kind Father Christmas pieces from Europe. These pieces are hand chosen for craftsmanship, quality and beauty!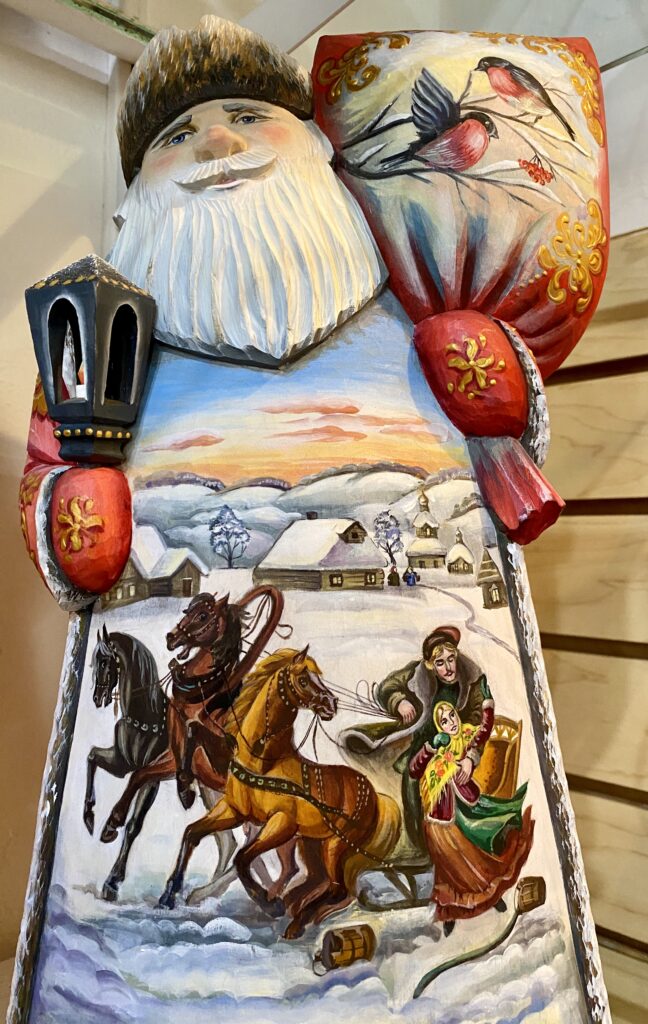 Another of our Father Christmas pieces, handcrafted, hand-painted, one of a kind.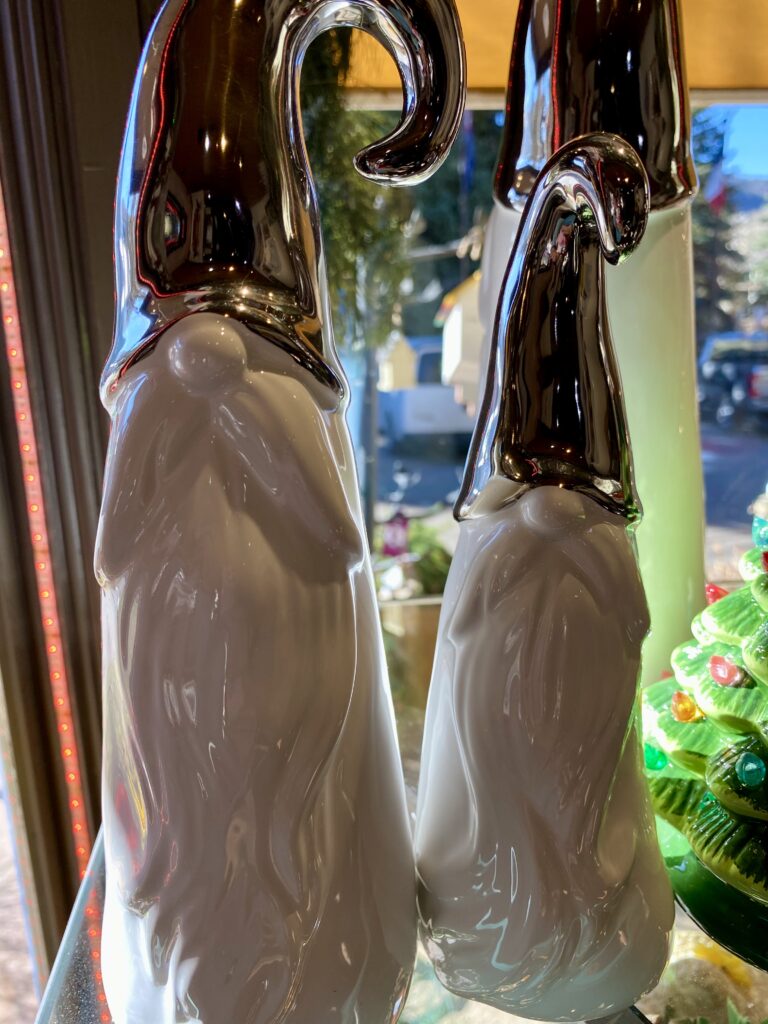 For those of you that love sleek, and simple with a little festive flair we have these Santa Gnomes.
We are a ski town with a playful problem! We always need to have joyful ski characters for our holidays!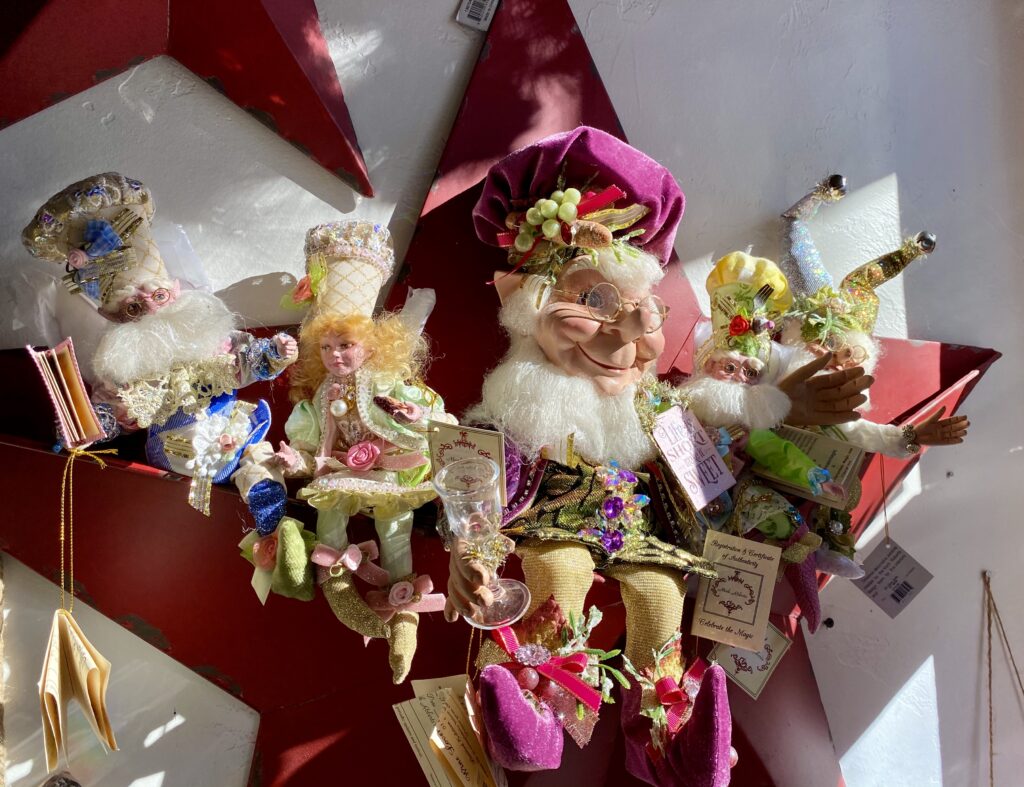 For our collectors, our Marc Roberts Elf & Fairies Collection has arrived. Limited Edition.