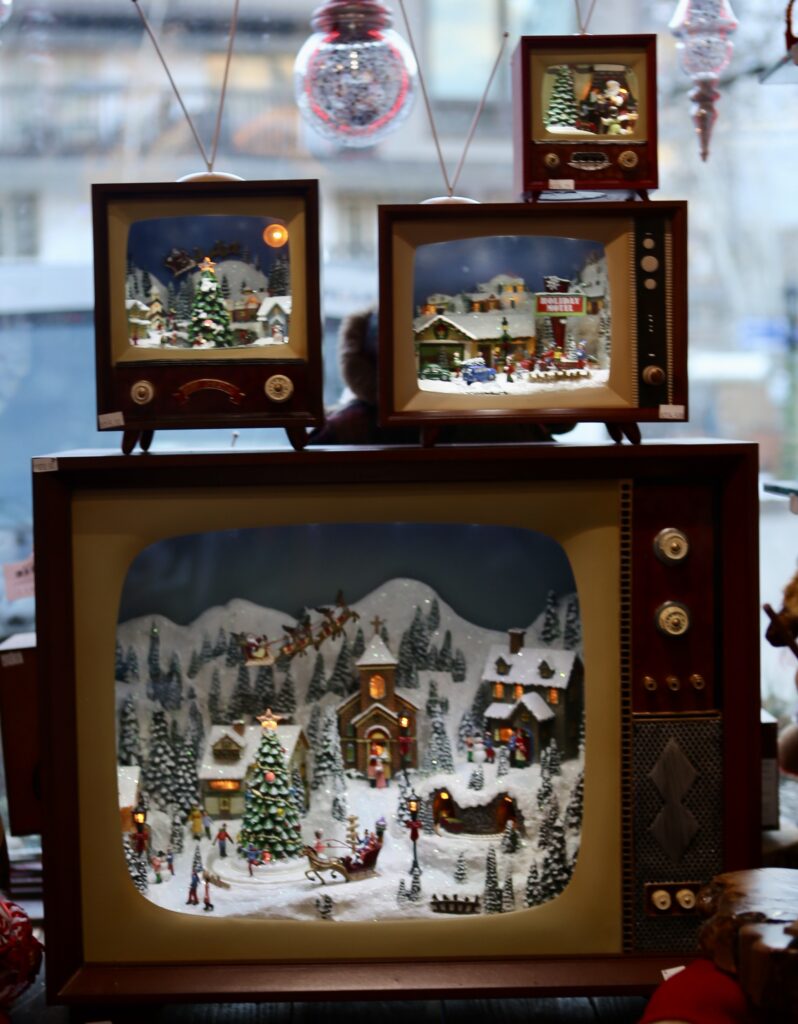 These Vintage Music Box TV's come in a variety of sizes. They do light up and they are battery operated. Share a little Christmas magic with you family! All items shown here are available in the store and we do ship.
Call 970-476-5113 to order!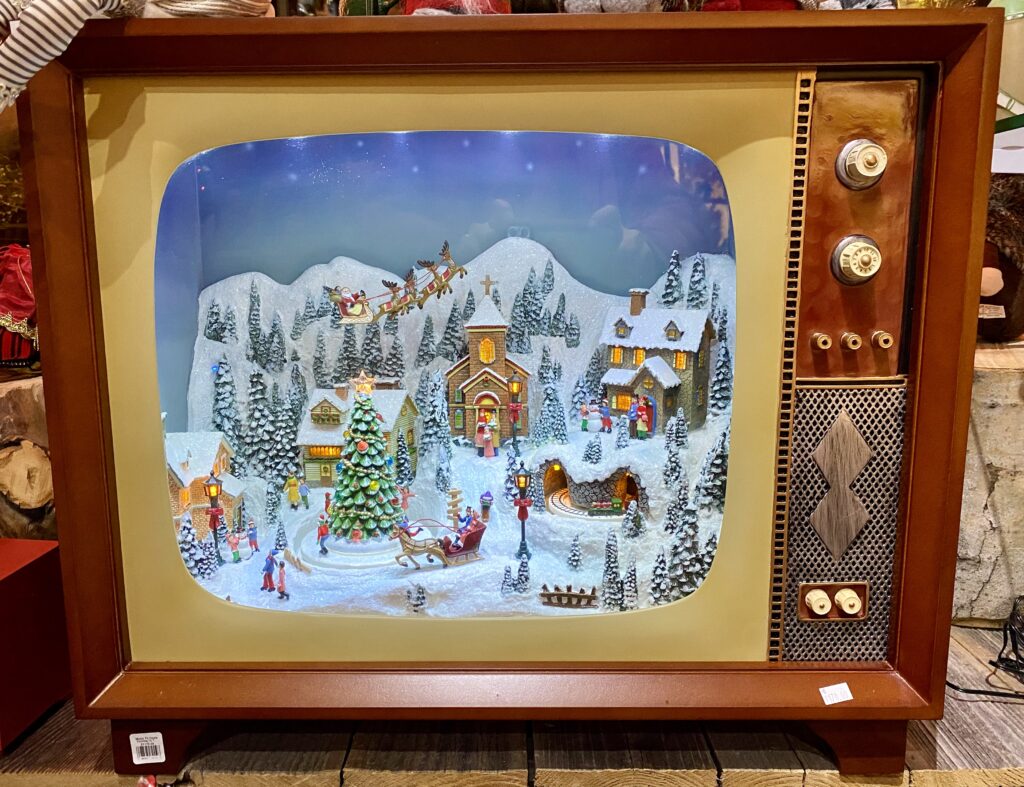 If you have any questions about these pieces or would like to do a zoom viewing give us a call at 970-476-5113.
View our Facebook Page to watch a Video of the Vintage, Music Box Tv's.